Healthy Weight Loss Plan
Healthy Weight Loss Questions and Answers
Like most Canadians who are looking to lose weight, you want to drop pounds – now – and yet the proliferation of information on dieting  and weight loss is so staggering that you may not know how to begin.
By getting answers to some of the most commonly asked questions related to weight loss you can clear the way to a healthy weight loss that is attainable, safe and leaves you feeling satisfied. Check out these top 5 weight loss queries to get you on the path to a healthier lifestyle.
How much should l weigh?
To determine your ideal body weight, several factors should be considered, including age, muscle-fat ratio, height, sex, and bone density.
The Body Mass Index (BMI) can help you identify your healthy weight range. Your BMI is a measure of your weight in relation to your height. Health authorities globally concur that:
People with a BMI of less than 18.5 are underweight.
A BMI of between 18.5 and 25 is ideal.
Somebody with a BMI between 25 and 30 is classed as overweight.
A person with a BMI over 30 is obese.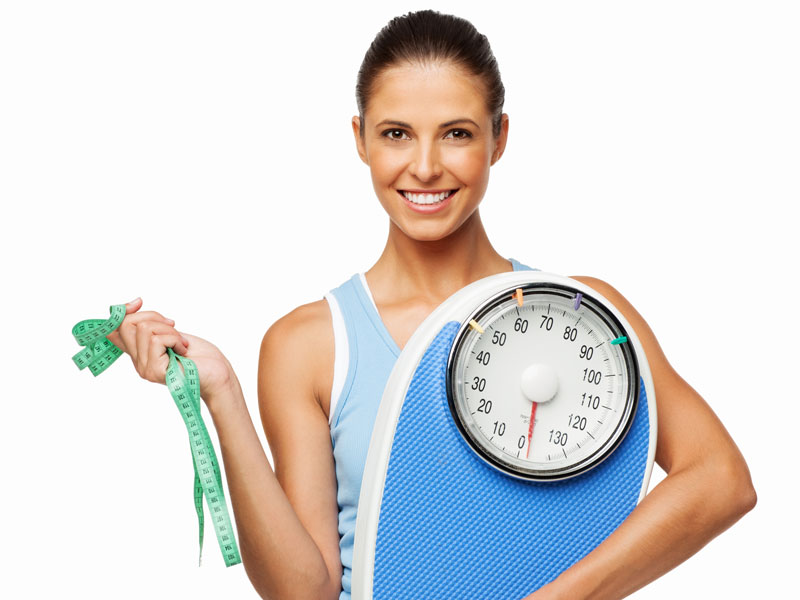 How do I lose weight fast?
Dieters who have tried this weight loss approach, know through painful experience that dropping pounds fast has few rewards. When you shed pounds too quickly you aren't losing fat but muscle, bone and water. When you cut down on calories too aggressively you actually slow down your metabolism which can in turn impact your ability to absorb nutrients.  You end up tired, irritable and hungry and this negative diet trends is simply not sustainable.
Aim to lose 1 to 2 pounds per week by cutting down on empty calories.  This includes baked goods, soda and refined sugar. Watch for sugar in unsuspecting sources like crackers, canned soups or pasta sauces. Read labels before making a purchase.  Canada's Food Guide has some excellent resources to help you identify labeling.
What foods should I avoid when dieting?
While some foods are worse than others, below are 11 foods to avoid, whether you are dieting or not:
French fries
Potato chips
Chocolate bars
Beer
Soda
Refined baked goods
Refined sugar
Most fruit juices
White bread
White rice
Microwave popcorn
Are there weight-loss friendly foods?
Thankfully yes! There are weight-loss friendly foods to choose from that will curb hunger pangs and keep you feeling fuller longer while providing you the necessary nutrients you need to feel energized.  Think high-protein, high-fiber and fresh produce and you've got the picture. Here's a short list of 50 foods that are considered "good" weight-loss foods.
| | | | | |
| --- | --- | --- | --- | --- |
| Salmon | Cottage cheese | Sunflower seeds | Raspberries | Broccoli |
| Whole eggs | Full-fat yogurt | Pumpkin seeds | Grapefruit | Brussels sprouts |
| Lean beef | Feta Cheese | Brown rice | Oranges | Spinach |
| Chicken | Olive Oil | Pearl barley | Figs | Sweet Potatoes |
| Tuna | Coconut Oil | Oatmeal | Pears | Pumpkin |
| Black beans | Almonds | Quinoa | Artichokes | Kidney beans |
| Kale | Peanut butter | Avocados | Cabbage | Dark Chocolate |
| White beans | Pine nuts | Apples | Collard greens | Red wine |
| Garbanzo beans | Pistachios | Bananas | Carrots | Green Tea |
| Lentils | Chia seeds | Blueberries | Cauliflower | Water |
Can you still lose weight if you cheat?
Ironically, it's ok to cheat on your diet sometimes.  Deprivation is a powerful feeling and can work to sabotage your diet. According to a growing number of nutrition and diet professionals "cheat days" can and should be built into your weekly diet.  It's accepted to have one or two "cheat" foods per week, just don't go overboard and aim to stick to your diet over 90% of the time. Some experts suggest that you reframe the concept of "cheating" on your diet, and refer to it as "rewarding".
Can I replace a meal with a bar?
While in a perfect world, we have hours to shop, prepare and cook our meals, in reality it's often not that simple.  Therefore, it's important to have a nutritious, filling and convenient alternative when you are on the go.  According to Health Canada, a meal replacement is a single food, which is able to replace one or more daily meals but not be a sole source of nourishment. The Nutribar program focuses on healthy eating choices, variety, portion control and an active lifestyle.
Each Nutribar meal replacement product provides a completely balanced meal that is fortified with 24 essential vitamins and minerals, and is clinically proven to satisfy hunger for more than 5 hours. Every package comes with a suggested meal plan printed on the inside.
For a healthy meal alternative, use Nutribar meal replacements to replace otherwise unhealthy choices.
For weight loss, use Nutribar meal replacements to replace two meals a day. To help maintain weight, replace one meal a day.
The bars are conveniently packaged for quick and easy use.
Join our mailing list for great offers, recipes and tips on how to maintain a healthy lifestyle.
Sign-Up